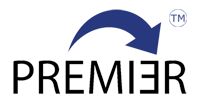 Designed to remove the excess air from loose bags
All clamping pressures are adjustable to suit optimum requirements for the compression of the bag
Our Big Bag Press consists of a heavy fixed rear wall, single clamping sidewalls, a pair of closing doors and a top clamp all hydraulically powered. The top clamp perforated to allow air to escape.
The loading "box" is designed approximately 600mm above floor level for access by forklift truck with a jaw opening of 1900mm high max; 600mm high min to give clearance. This accommodates the highest big bags of 1.75m and will clamp down to a compressed height on the small bags of 620mm.
Hydraulically powered sidewall with a maximum opening of 1500mm closing to 900mm. Each sidewall 1600mm high x 1000mm deep. Setting of sidewalls would be adjustable to limit travel to 150mm wider than the bag.
Hinged front door swinging fully open to allow loading access.
Requires a 3 phase 400 Volt 32 amp supply to 4kW electric motor and power pack mounted at the rear of the machine. 24V solenoid-operated hydraulic valve assembly with auto-sequenced single touch button control at the front of the machine plus optional manual override.
All clamping pressures are adjustable to suit optimum requirements for the compression of the bag.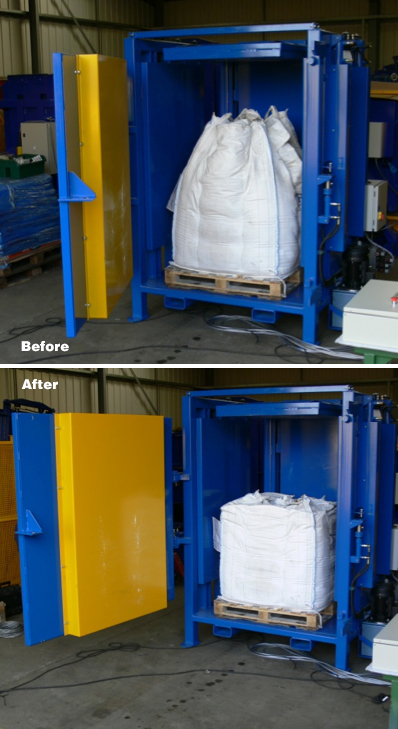 A truly unique machine which can transform your bag warehousing workflow