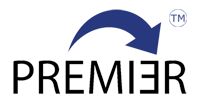 Automated Pallet Inverter Systems will speed up your workflow dramatically
All our inverters are designed to be fast and efficient in use, but occasionally applications arise where throughput demands a continuous automated operation.
We will study your project in detail and propose the most suitable model for the job.
The FS DC is the fastest in-line system with a capacity of over 30 pallets per hour. The product remains inverted 180 degrees after pallet transfer.
The Pallet Changer works "off-line" allowing goods which do not need transfer to pass straight by. It returns the product to the upright position on the new pallet.
Applications vary but the system is most advantageous where loads are all very similar and have to all be inverted. This applies to boxed wine which has to be turned through 180° to keep the corks moist. It also works well with stacks of corrugated board in the carton packaging industry. For inverting of paint cans it is important to seal the lid prior to inverting.
Exchanging the pallets, one type for another, is more problematic within the inverter but it can be achieved when the pallets are fed from dispensers just off the line. When loads pass along the conveyor which do not need to be inverted, the sidewall can be designed to open hydraulically to let the pallet pass through.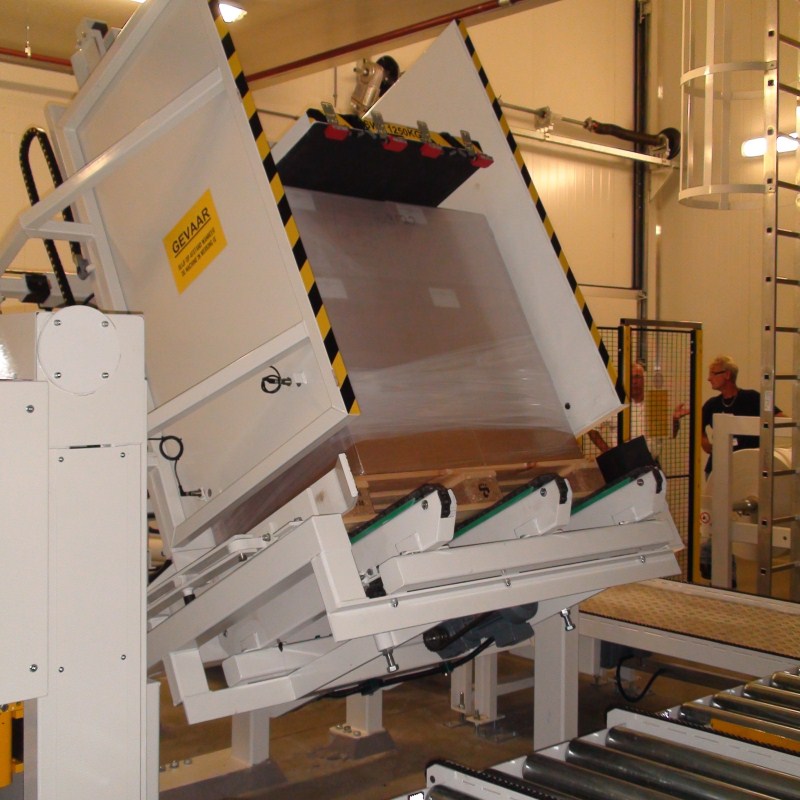 Pallet Changer Inline Inverter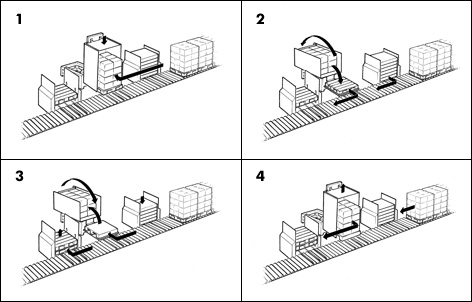 FSDC Inline Inverter
Highly versatile free standing FS DC 180° inverter with dual clamps. The FS DC Inverter can be integrated for use as part of an inline system.
Its strong construction combined with a 2000 kgs capacity make it suitable for the harshest environments.

RR Inline Inverter
The RR works well with product such as bagged goods or wide, heavy loads. Again, pallets can pass straight through if they do not require inversion.

Image Gallery
More on Inline Pallet Inverter Systems
Of all the different styles of pallet inverter to be modified to work "in-line" the FS DC is the most versatile and the most often used.
Firstly, it should be said that conveyor-fed pallet inversion is relatively new and still a growing concept. With the emphasis in the modern warehouse on saving time and labour, it was inevitable that users would look at the normal stand alone inverters and ask if the employment of labour and forklift trucks could be reduced; because of the many variables involved such as pallet and load types the answer is invariably that a conventional inverter is still the best solution. However, in a certain percentage of cases a totally automated in-line system can be justified.
The FS DC has a number of advantages. The dual clamping tables always open to the same height and therefore align with the adjoining conveyor. The sidewall acts as a natural stop for incoming loads and it is easy to build in pallet gripping systems on the conveyors. Finally, the FS DC requires very little "off-line" space and is easy to guard.